Inexpensive Knoll Morrison 6X6 Cubicles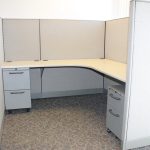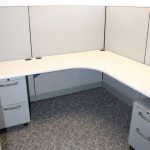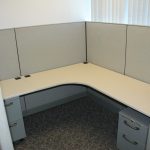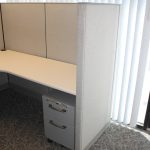 Color:
Grey, Silver, White
Accessories:
File File, Mobile File, Tack-able Fabric
Description
This is a great inventory if you're on a tight budget. These cubicles came out of American Express and are all 6X6X53″ tall. Each cubicle comes with power down the spine wall and one Box Box file or file file. 6X6 cubicles are the most popular size, finding high quality, name brand cubicles at this price can be extremely difficult. We do offer bulk pricing on these, the more you buy, the more you save. We plan on selling out of these very fast so act now.
Address: 2122 Lariat Trail, Celina TX, 75009
Phone: (800) 561-4173
Email: shelley@usedcubicles.com
Working Days/Hours: Mon - Fri / 8:00 AM - 5:00 PM
Additional information
| | |
| --- | --- |
| Dimensions | 72 × 72 × 53 in |
| Brand | Knoll |
| Color | Grey, Silver, White |
| Accessories | File File, Mobile File, Tack-able Fabric |
Our staff love the new cubicle setup. Was impressed with the quality of the product.
Thank you guys so much. Shelley was great at selecting colors and the renders were spot on.
Very pleased with how things turned out.
Your team was great to work with. We had several headaches during construction and you guys helped tremendously.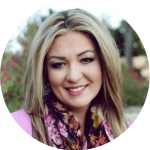 UsedCubicles.com is a family owned and operated company established over 30 years ago. We specialize in used cubicles, desks,chairs and more. UsedCubicles.com was started with one goal in mind, to offer high quality used cubicles at a lower cost than anyone else in the nation. We have five warehouses situated across the U.S. which house over 3,000 cubicles at any given time. This allows us to offer cost effective office furniture options in every state. In addition to selling high end used cubicles we are also a full service contract office furniture dealership selling new products. In fact, almost half of the projects we work on are blended projects, meaning, the customer buys used cubicles but new desks, new seating etc. Blending used and new products allows you to save money while creating an upscale working environment. We would love an opportunity to work on your next project. We have the inventories, skill and experience to move your project from concept to completion on time and under budget.