Haworth Compose Cubicles, Like New, Free Task Chair
Electrical:
8 wire - 4 circuit
Accessories:
Box Box File, Curved Corner Worksurface, Framed Glass, Tack-able Fabric
Color:
Glass, Grey, Neutral, Light-Blue
Description
This is a pristine inventory of Haworth Compose cubicles for sale. These are currently located in Phoenix, AZ. We have approximately 150 of the 6.5X5.5 size in stock. However, this inventory can build 6X8, 8X8, 5X5 etc. Each of these cubicles include one mile not file, framed glass on the end of runs, 67″ tall panels on the ends and 53″ tall on the spines. If you're interested in these we suggest you act quickly, especially if you're on the west coast.
More About Haworth® Compose and Our Free Task Chair Promotion
At UsedCubicles.com, we understand the importance of a functional and well-designed office space, that's why we are excited to introduce our latest promotion: Get a free task chair with every purchase of Haworth Compose cubicles.
Haworth, a well-known brand in the office furniture industry, has been creating innovative and functional office spaces for decades. Their Compose cubicles are a perfect solution for businesses looking to enhance their office environment while maximizing productivity and comfort.
One of the main benefits of Haworth Compose cubicles is its ability to adapt to the specific needs of a business, with its easy reconfiguration and expansion options. They are designed to be highly flexible, able to adapt to the changes of a dynamic work environment and employee needs. They also feature built-in storage and easy access to power and data ports, which are essential for a modern office.
But Haworth Compose cubicles are not just functional, they are also designed with style in mind. The cubicles come in a variety of finishes and options that give a modern and professional look to any office space. They are made with high-quality materials and are built to last, making them a great investment for any business.
With our current promotion, businesses can enhance their office environment even more by getting a free task chair with every purchase of Haworth Compose cubicle. Task chairs are essential for providing comfort and support to your employees. This chair will help reduce strain on the back and legs, promoting better posture and comfort throughout the workday, making this a perfect match for the ergonomic and efficient workspace that Haworth Compose cubicle provides.
At UsedCubicles.com, we're proud to offer a wide selection of pre-owned Haworth Compose cubicles at an affordable price. With this new promotion, the benefits are even more attractive, making it an even more attractive option for upgrading their office space. Contact us today to learn more and to take advantage of this limited-time promotion.
Address: 2122 Lariat Trail, Celina TX, 75009
Phone: (800) 561-4173
Email: shelley@usedcubicles.com
Working Days/Hours: Mon - Fri / 8:00 AM - 5:00 PM
Additional information
| | |
| --- | --- |
| Brand | Haworth |
| Height | 53", 67" |
| Size | 6X6, 6X8, 8X8 |
| Electrical | 8 wire – 4 circuit |
| Accessories | Box Box File, Curved Corner Worksurface, Framed Glass, Tack-able Fabric |
| Color | Glass, Grey, Neutral, Light-Blue |
Our staff love the new cubicle setup. Was impressed with the quality of the product.
Thank you guys so much. Shelley was great at selecting colors and the renders were spot on.
Very pleased with how things turned out.
Your team was great to work with. We had several headaches during construction and you guys helped tremendously.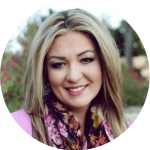 UsedCubicles.com is a family owned and operated company established over 30 years ago. We specialize in used cubicles, desks,chairs and more. UsedCubicles.com was started with one goal in mind, to offer high quality used cubicles at a lower cost than anyone else in the nation. We have five warehouses situated across the U.S. which house over 3,000 cubicles at any given time. This allows us to offer cost effective office furniture options in every state. In addition to selling high end used cubicles we are also a full service contract office furniture dealership selling new products. In fact, almost half of the projects we work on are blended projects, meaning, the customer buys used cubicles but new desks, new seating etc. Blending used and new products allows you to save money while creating an upscale working environment. We would love an opportunity to work on your next project. We have the inventories, skill and experience to move your project from concept to completion on time and under budget.